The Gujarati Samaj of Minnesota is led by a volunteer Executive Committee that abides by the rules outlined in the Bylaws. The responsibilities of the Executive Committee are to manage events, finances, and membership. There is also a Youth Committee that plans many fun activities for Samaj youth. Any questions about upcoming events or membership should be directed to a committee member at gs.committee@gmail.com
President's Desk
Hitesh Patel
President
On behalf of the 2017 GSMN committee, I want to wish you all a happy 2017 and look forward to meeting you all at our events. The team has come up with an exciting range of events to cater for all ages within the Samaj. I am proud to be able to serve the Samaj and excited to grow the community feeling within our Samaj.
We are one of the oldest Indian communities in the Twin Cities as we celebrate over 50 years of a great foundation laid out by Dr. Kalyanji Patel. The intent in 1967 was to bring the Gujarati community together and preserve the culture and heritage of Gujarat. I am proud that to this date we have upheld those core foundations and principles. We will continue to celebrate the rich culture of Gujarat and provide a forum for our members to showcase their rich talents.
2017 will also be a year where we as Gujarati Samaj will reach out to the community and help those that are in need. We need to serve those in the community that have a need for basic food and shelter. We can do this with the commitment from all of you. I have asked the Sports and Youth Committee to lead this charge and make all of us a proud part of the Twin Cities community.
I am sure we will also continue to receive strong support from all of you and encourage you to give us continuous feedback so that we can grow stronger together.
Sincerely Hitesh Patel
President, Gujarati Samaj of Minnesota 2017
Executive Committee
Pankaj Parikh
Vice-President
Sawan Patel
Secretary
Nikhil Patel
Treasurer
Jigar Modi
Strategy and Fund Development
Rutvij Munshi
Strategy and Fund Development
Falgun Patel
Member at Large
Executive Committee
Team Picture
Food Committee
Vishaka Patel
Core Member
Beneeta Mehta
Core Member
Hetal Thakkar
Core Member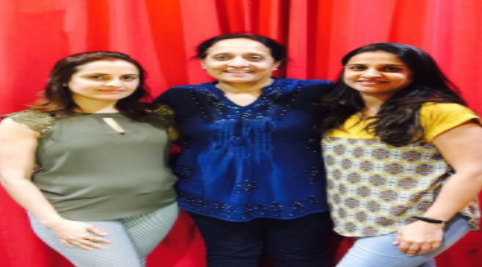 Food Committee
Team Picture
Cultural and Entertainment
Unmana Patel
Core Member
Deena Bhatt
Core Member
Usha Shah
Core Member
Cultural and Entertainment Committee
Team Picture
Sports and Picnic
Bharat Patel
Core Member
Parth Patel
Core Member
Ria Patel
Core Member
Raveena Patel
Core Member
Sports and Picnic Committee
Team Picture
Membership and Directory
Namrata Desai
Core Member
Ketal Sheth
Core Member
Jay Shukla
Core Member
Membership and Directory
Team Picture
Web Master/Co-ordinator
Dev Patel
Core Member
Our Youth Committee
Rithik Parekh
YC President
Zeel Patel
YC Vice-President
Isha Desai
YC Secretary
Darshan Shah
YC Treasurer
Saniya Shah
YC Strategy & Fund Development
Meha Patel
YC Strategy & Fund Development
Harsh Parikh
YC Member at Large
Janvi Shah
YC Cultural & Ent
Nidhi Yagnik
YC Cultural & Ent
Jaitri Joshi
YC Food
Aditi Patel
YC Food
Bhumi Patel
YC Sports & Picnic
Sanjit Shah
YC Sports & Picnic
Aryan Shah
YC Membership & Directory
Poojan Patel
YC Membership & Directory
Kishan Patel
YC
Youth Committee
Team Picture
Extended Youth Committee
Nirali Somia
Extended YC Member
Rahil Modi
Extended YC Member
Sheel Patel
Extended YC Member
Twisha Boradia
Extended YC Member
Devansh Amin
Extended YC Member
Ayushi Patel
Extended YC Member
Sahil Patel
Extended YC Member